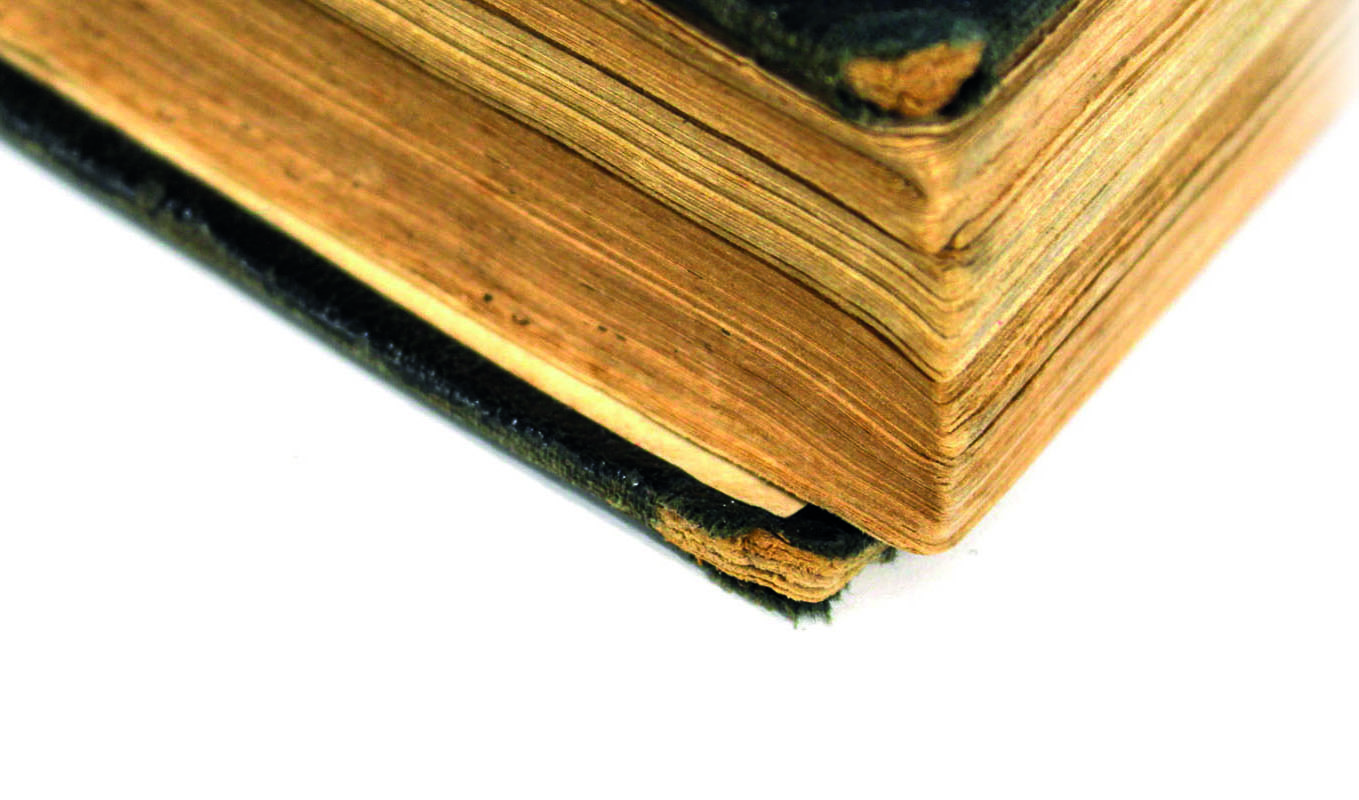 Restoration & Repair
Almost no book is beyond repair, let us bring your volume back to life.
Specialist and traditional restoration and repair has been at the heart of our business for more than 30 years. Our bookbinders work by hand to preserve as much of the original binding as possible, and any new materials are carefully selected and crafted to ensure an authentic looking end result.
Each repair we do is completely different, and we cater for a variety of circumstances including water damage, fire damage, trauma, general aging, and even dog bites!
Our Process
1. Contact us to arrange a consultation for one of our bookbinders to appraise your binding. If you would prefer a remote consultation, we will ask you to email us detailed photos of the book and any damage you would like repairing, and one of our bookbinders will call you to discuss their initial assessment.
2. After a thorough appraisal of the binding, you will receive a quote and timeline for the project, after which you will be invited to pay online. 
3. After payment, our bookbinders will set to work carefully repairing your binding. Upon completion, you will be contacted to arrange collection or postage. 
Case Study - 17th Century Bible Repair
Use the arrows to navigate through the restoration of a 17th Century Bible by one of our senior bookbinders.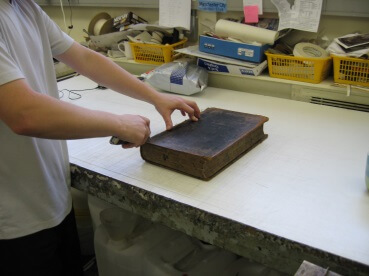 Step 1 - Removing the Cover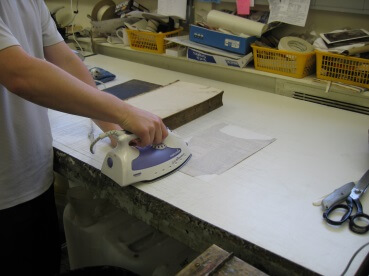 Step 2 - Individual Page Repairs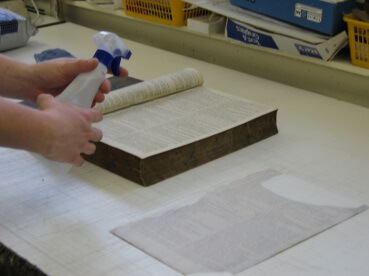 Step 3 - Neutralising Page pH Levels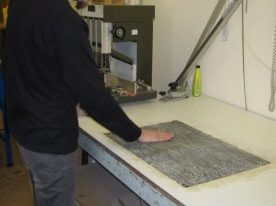 Step 4 - Traditionally Preparing the Leather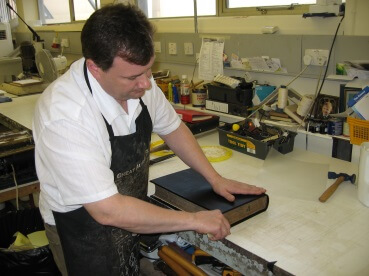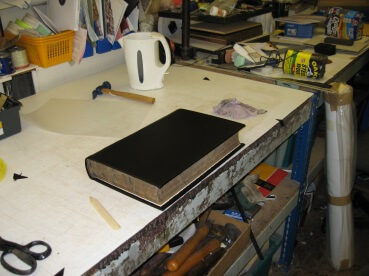 Step 7 - Book Joint Sharpening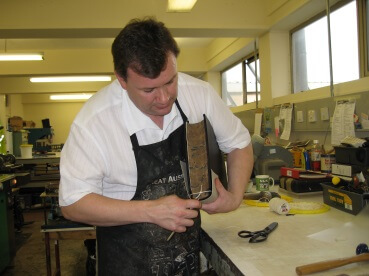 Step 8 - Setting the Head Caps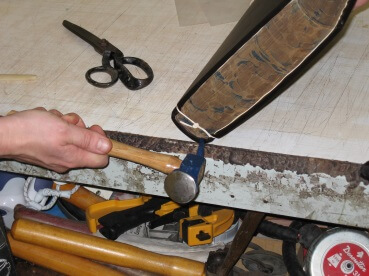 Step 11 - Moulding and Shaping by Hand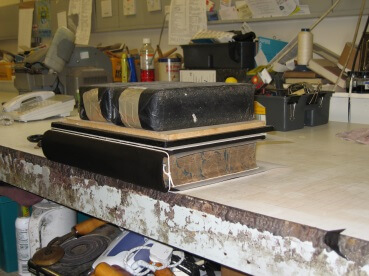 Step 12 - Weighted Drying Stage
Step 14 - Final Decoration
Step 15 - The Finished Cambridge Window